How to tell a Porsche 356 Speedster replica from the real thing
PCA Tech Tips
posted by Manny Alban, #PCATechTips , Tuesday June, 07, 2022
All photos courtesy Bring a Trailer
The Porsche Parade Concours is coming up quickly and one of the things you will not see on the field is a replica of a Speedster. I hope you will see a real Speedster, but if not, I can guarantee you that replicas, tributes, or whatever you want to call them, will not be on display. The rules dictate that all Porsches entered in the Concours must have a Porsche chassis and engine. The only exceptions have been "specials" from the late '50s to early '60s that used a Porsche engine in a different body/chassis.
Now, I'm not here to bash replicas. With the current value of a 550 Spyder or 904 way out of most people's financial realm, a replica looks mighty tasty to those of us with more modest checkbooks. In fact, several PCA staffers would love to get behind the wheel of one (and at least one already has).
The one place you will almost always see a Speedster replica is at a Cars and Coffee type of event. The lack of rules, class, and organization is what allows the owners of replicas come out and show off their pride and joy. But how can you tell if you're admiring the real deal or a very good replica?
Handbrake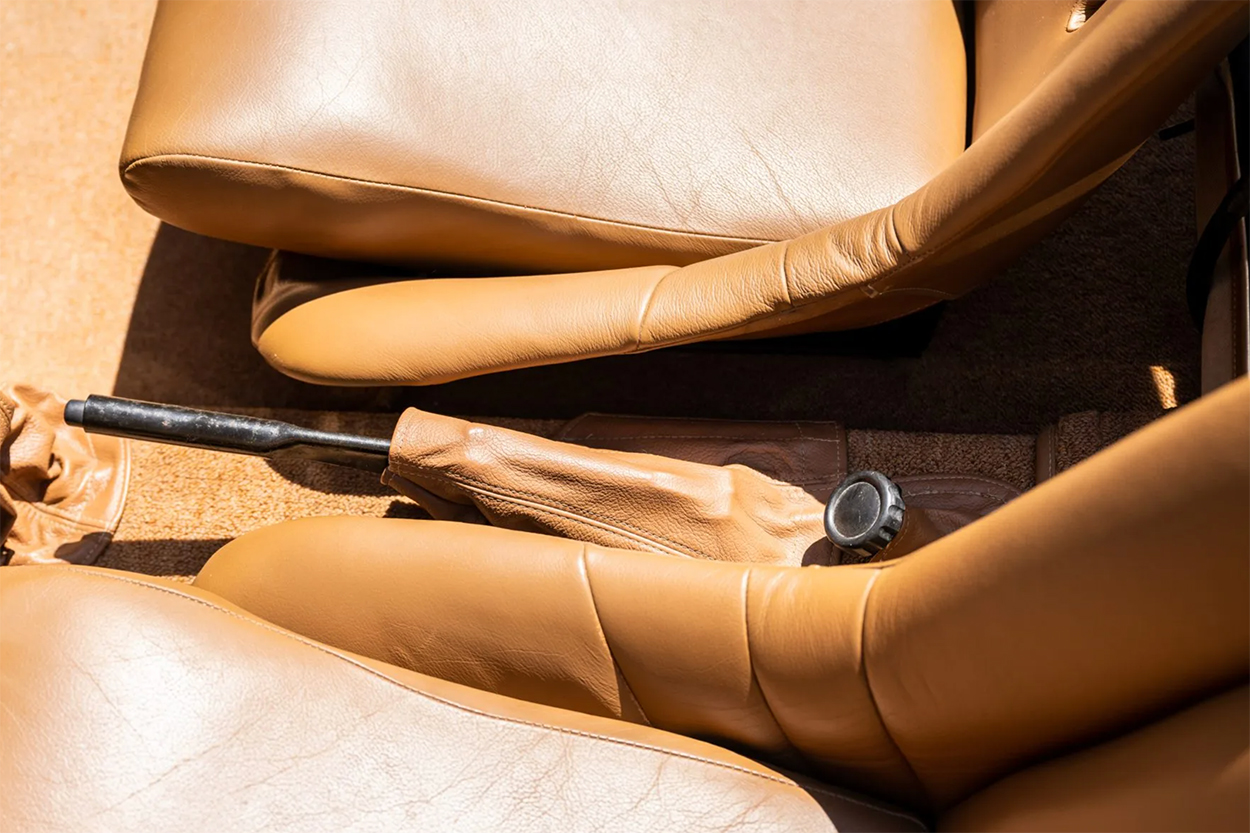 Replica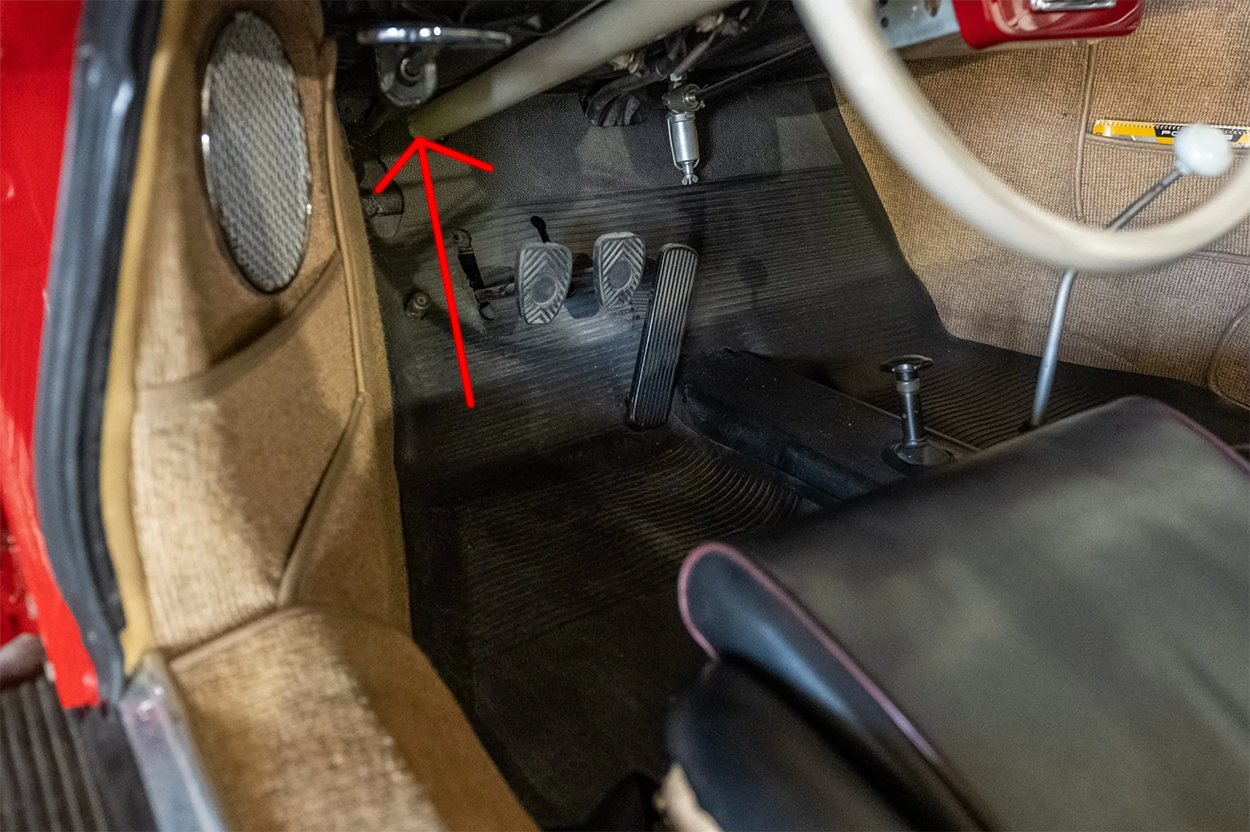 Real
Most all Speedster replicas that I've seen still use the same hand brake as found on the Beetle, which is between the seats. The 356 had the umbrella type t-handle handbrake located underneath the dash, left of the steering column.
Shift boot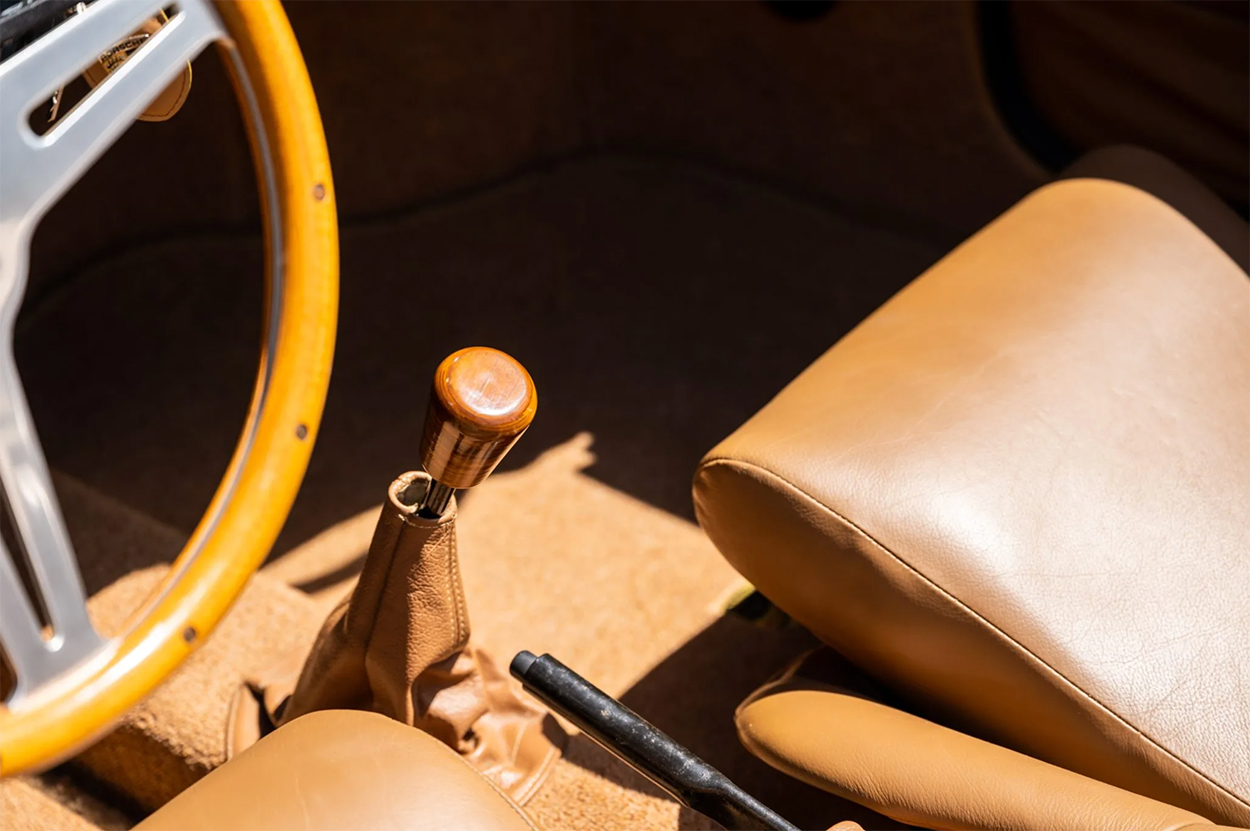 Replica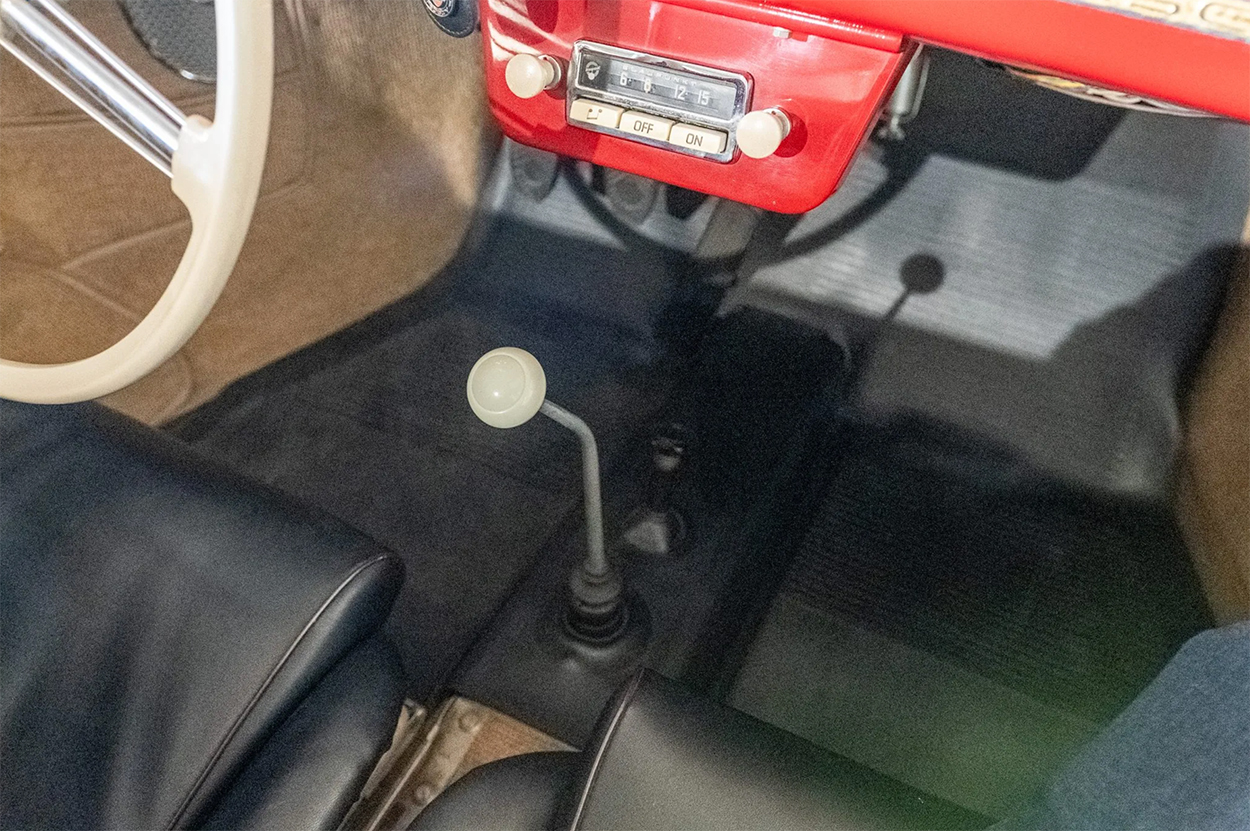 Real
On the original Speedster, it was small and made of rubber (remember, we were talking about the bargain basement Porsche at the time) while the replicas use a beefier and all too large vinyl or leather shifter boot.
Windshield wiper arms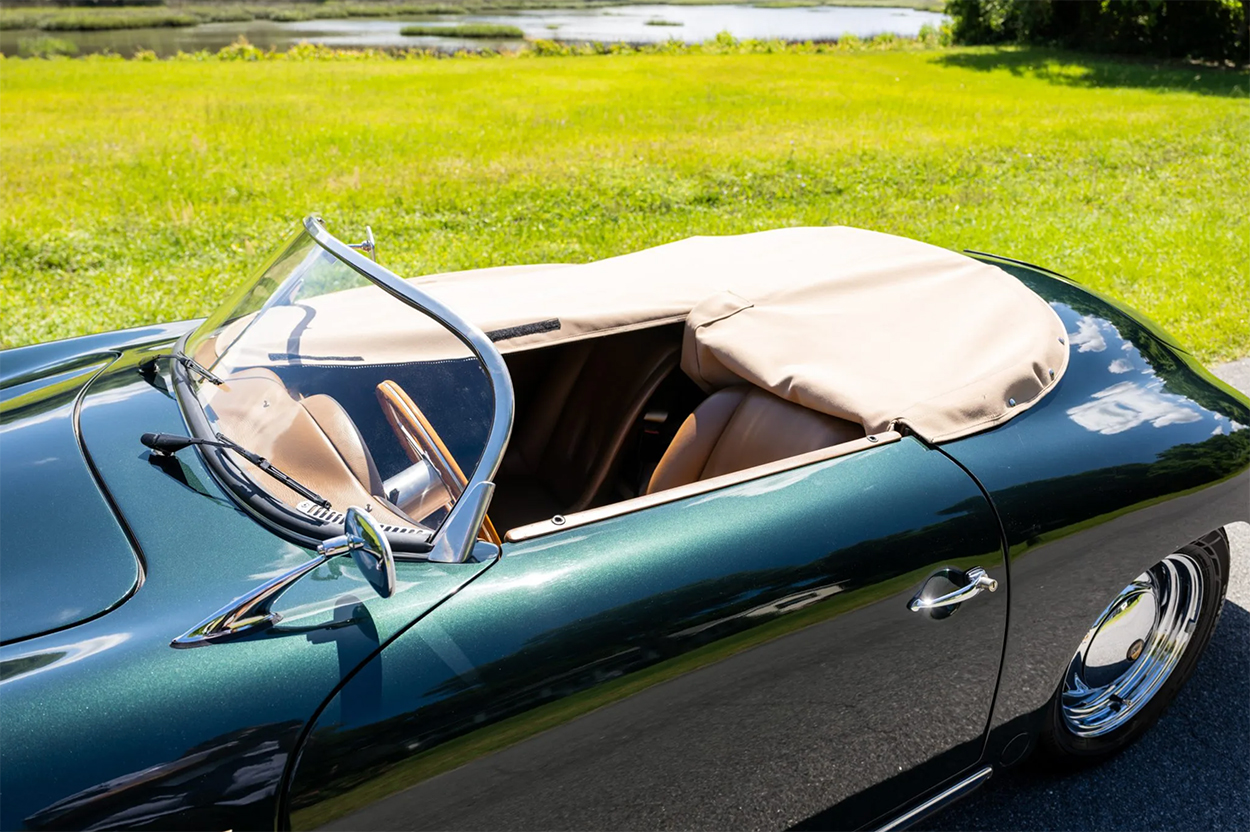 Replica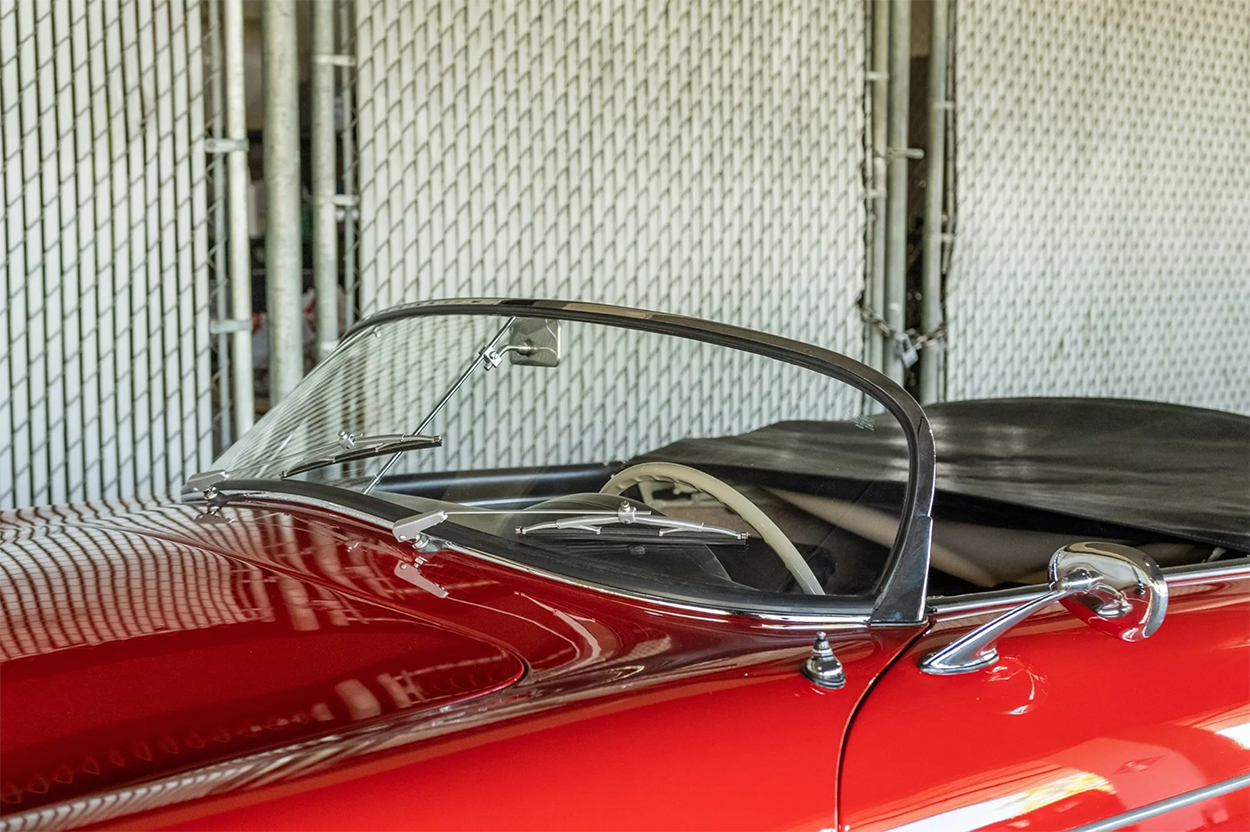 Real
Some replicas use wiper arms that are black. The Speedster arms were silver.
Brake and Gas pedals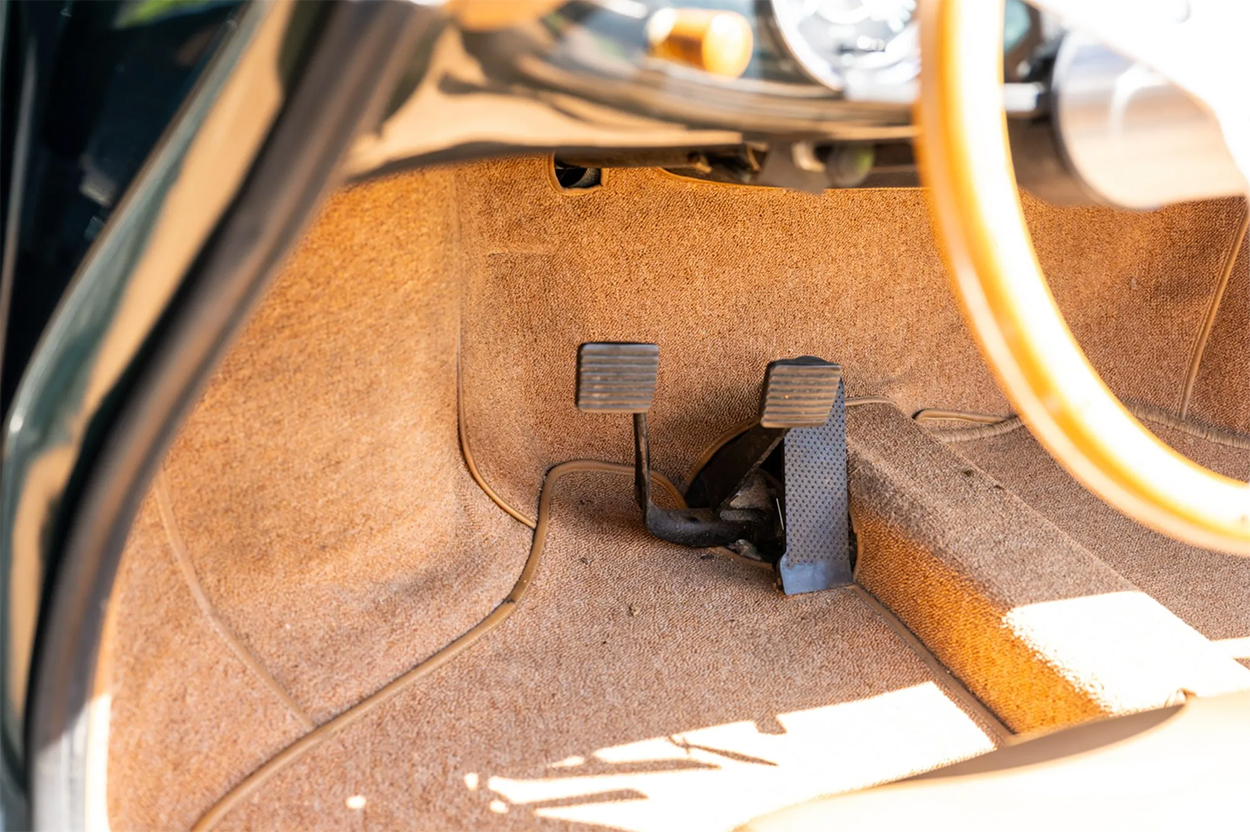 Replica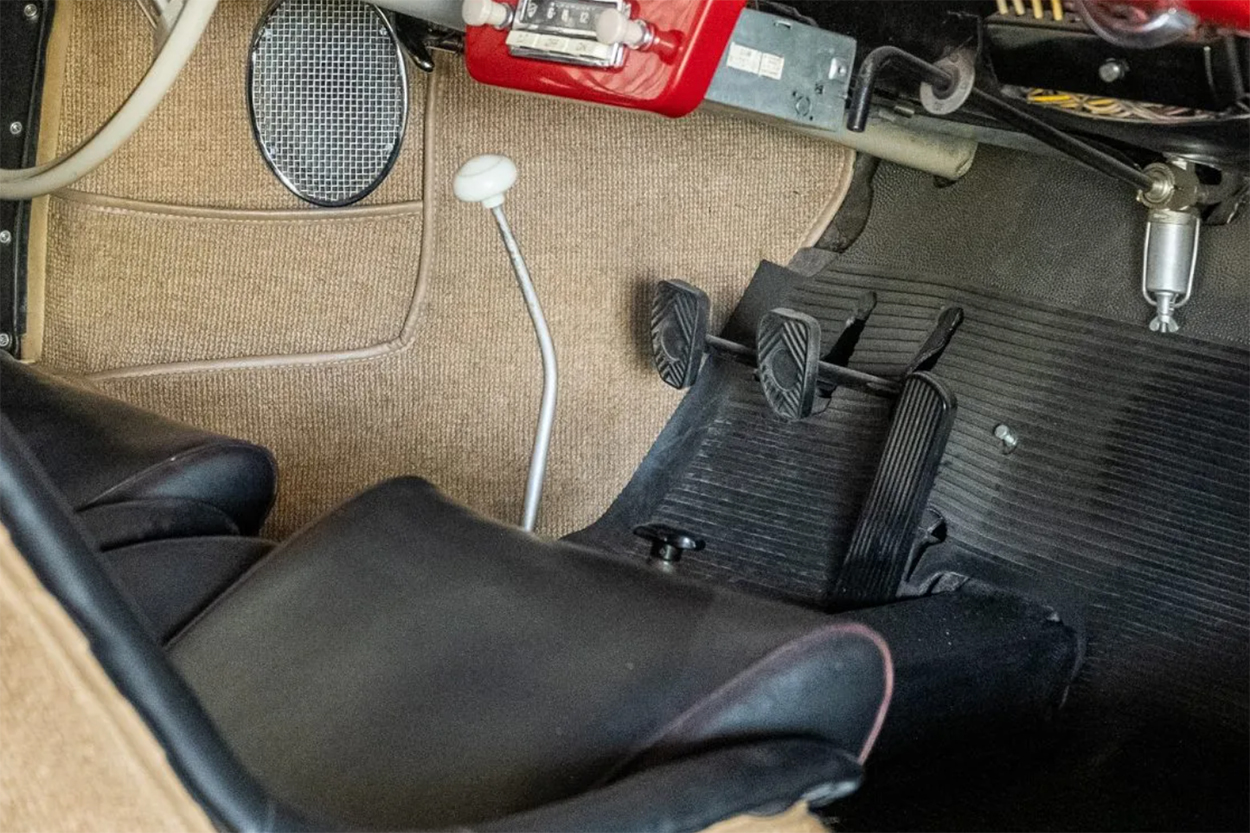 Real
The replicas normally use a VW setup, which has the pedals mounted to the center tunnel. The original 356 had the pedals mounted to the floor.
Wheels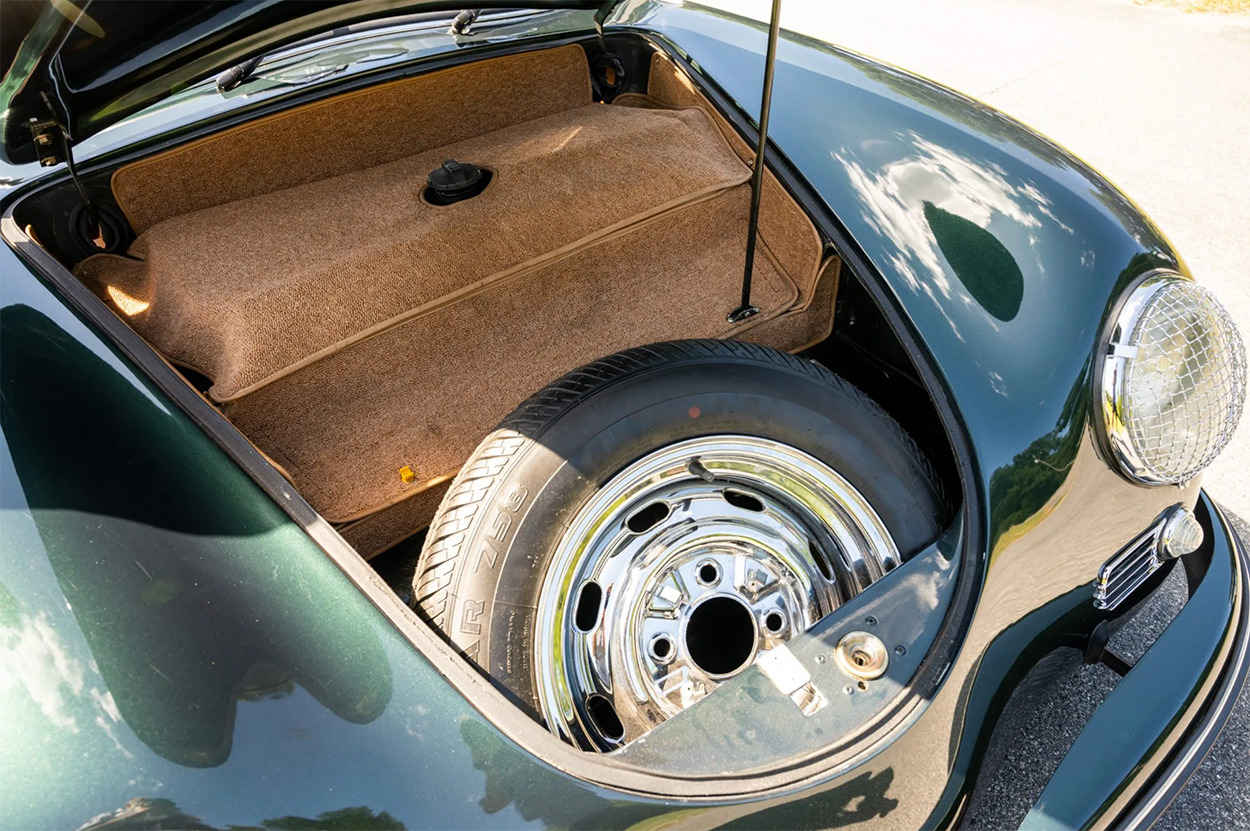 Replica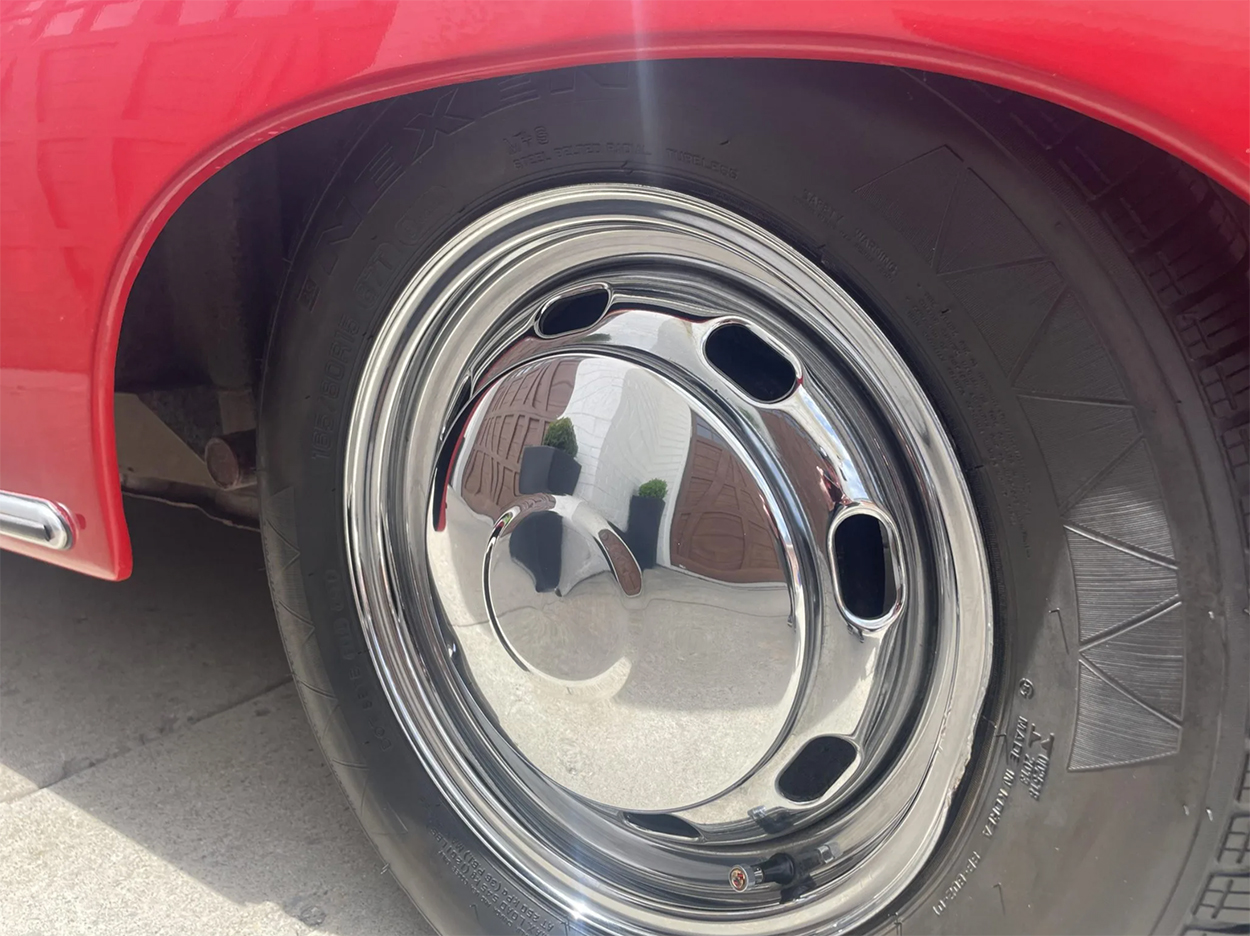 Replica
If you count four lug nuts, then it's a replica. The originals used five. However, it's not hard to use an earlier five-lug-nut Beetle wheel. The four-lug wheels usually have eight holes while the real ones will have 10. Again, it's not too hard to install 10-hole wheels on a replica.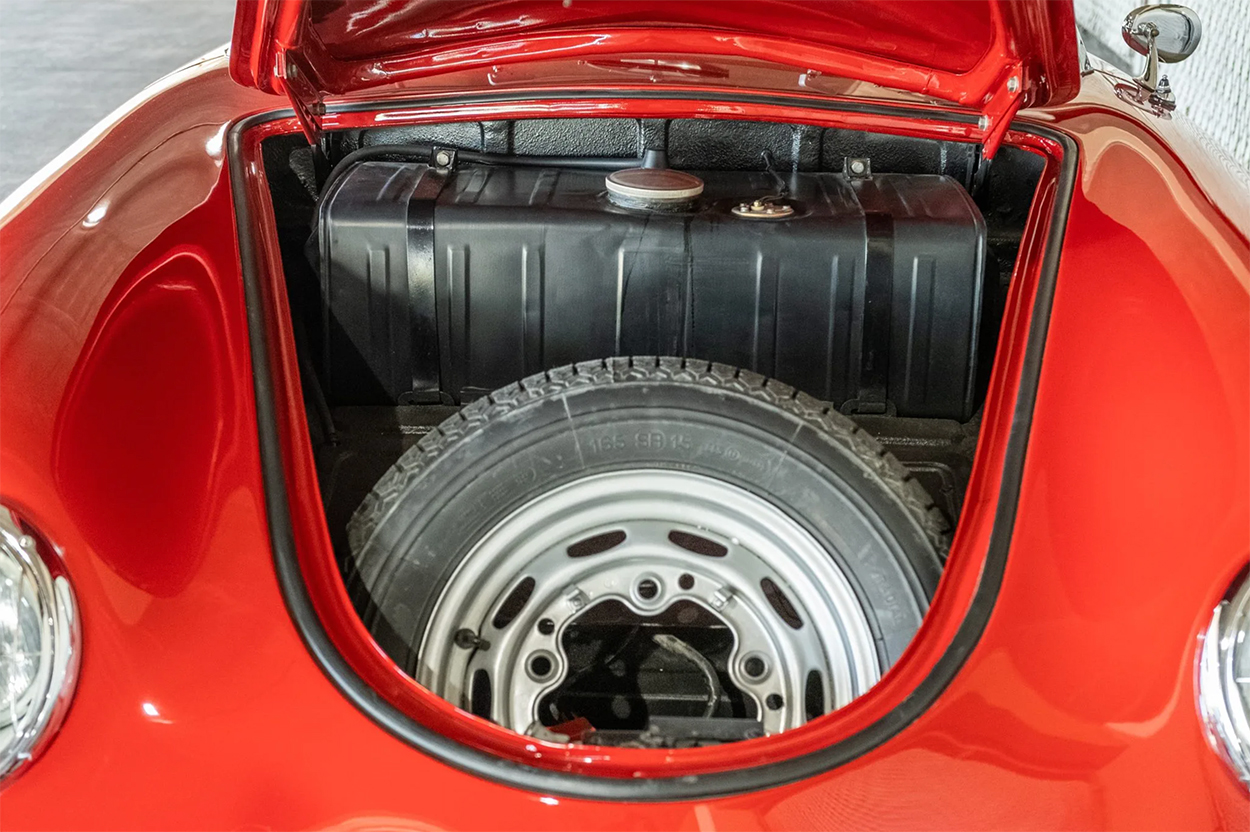 Real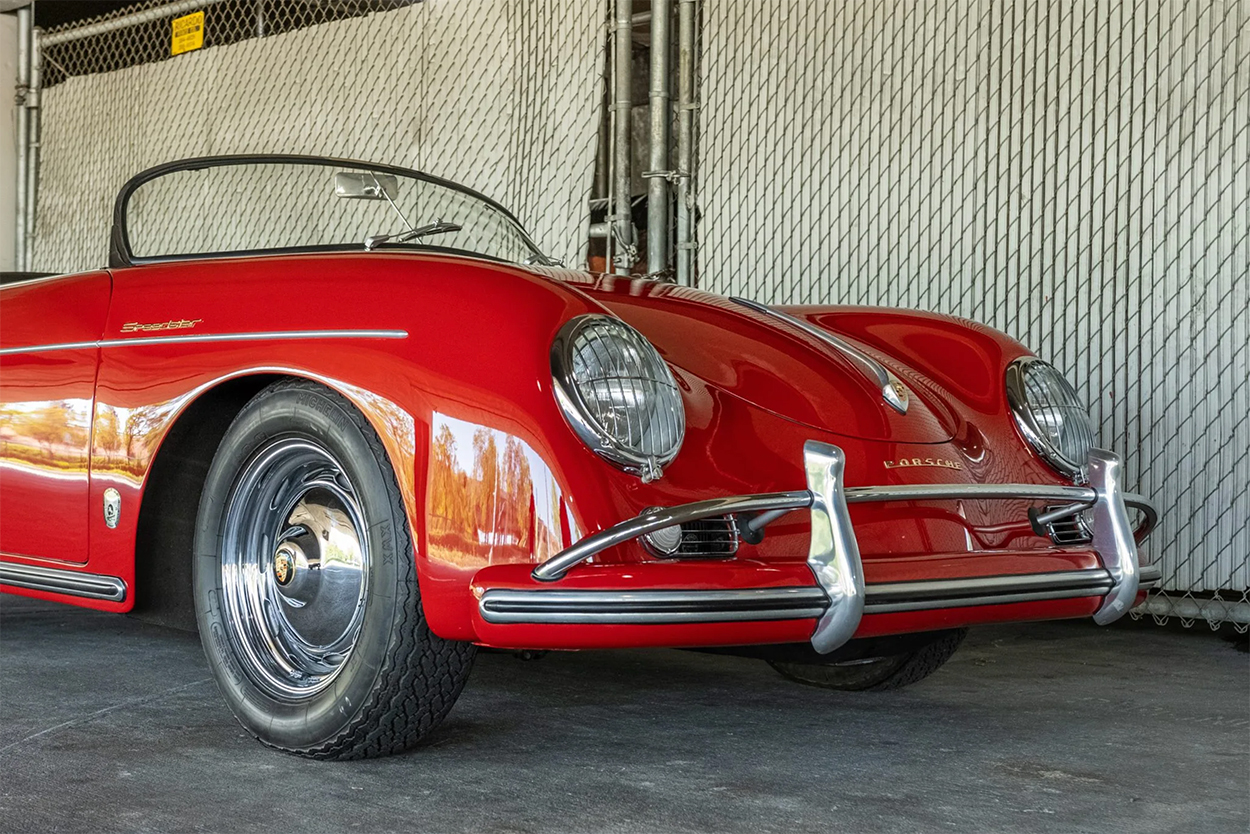 Real
Body
The easiest tell-tale sign is that the original used a steel body while the replicas use fiberglass. Porsche never built one in fiberglass. I don't advocate touching someone else's car without permission just to see if its fiberglass or steel. Normally, a simple question to the owner will tell give you an answer. Plus, unless you have felt and heard the difference, it may actually be hard to discern between the two. Now, if you see rust on the body, then you know it's steel.
Most owners will be more than happy to tell you how their replica was built, what was done to make it unique or closer to an original, as well as how it drives compared to other cars. What do we remember about the original Top Gun movie? The Speedster. Do we care that it was a replica? Mmm, probably not. Can we better appreciate a real one? Of course.